Time for You to get involved in the marketing campaign

Helping visitors find time for themselves 




All images: Olivia Brabbs

Time for You is a campaign designed to inspire domestic visitors to escape the stresses of life and discover the restorative powers of nature and experience meaningful connections in wide-open spaces. 

This is especially important after the last eighteen months. We know that visitors are more responsive to trying new experiences and getting closer to nature. Time for You is launching at an ideal time, with our visitors looking for more rural and coastal breaks to de-stress and spend time with loved ones.

We are not focused purely on the beautiful landscape of the North York Moors: we want to showcase experiences as well. We want visitors to enjoy their own version of downtime, to make time for themselves. We'd like to show how the National Park can be enjoyed all year-round.

 

Key campaign objectives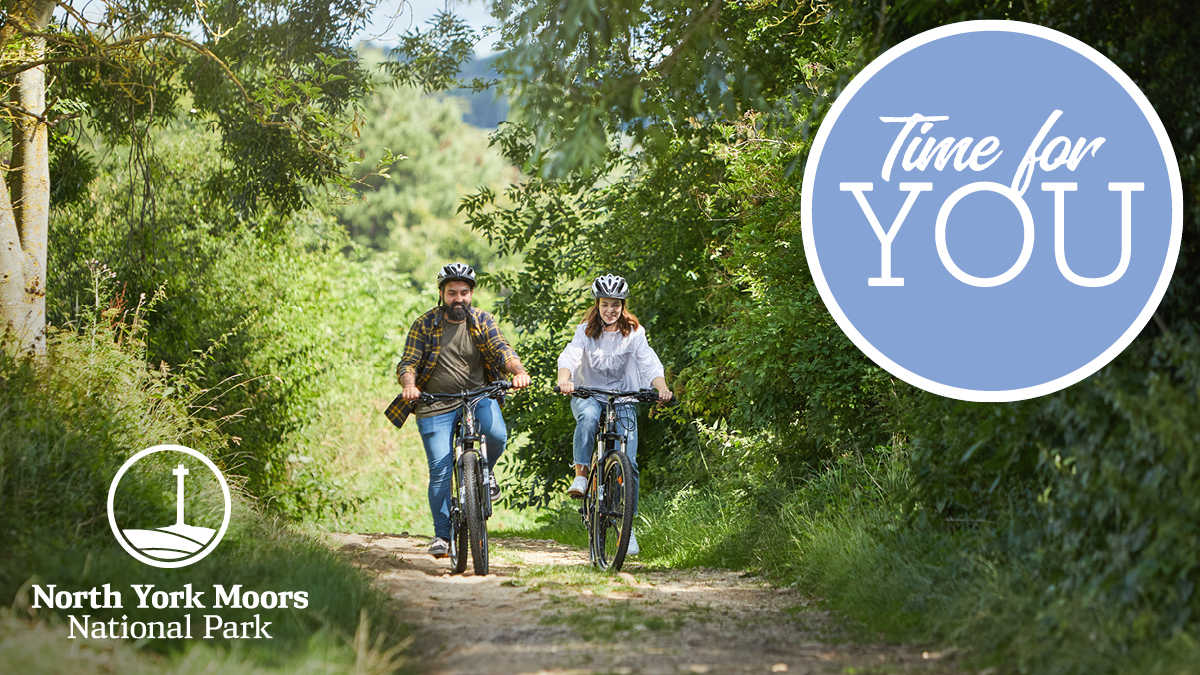 Showcase the North York Moors as a year-round option for a short break or longer holiday
Inspire, raise awareness and educate target markets on what is available within and beyond the National Park - linked to the key themes of the campaign
Using this inspiration, extend the season by encouraging visitors to book experiences and stays in the North York Moors 
Key messages
Here are some examples of key messages that will be weaved throughout the campaign. These are not taglines but more a spark of inspiration for your own content.
Enjoy peace and solitude when you visit the North York Moors National Park
Discover nature and uncover hidden places, far away from the crowds
Take the opportunity to relax and learn some new creative skills
Make time to spend quality time with friends and loved ones
Time for new experiences in new places
Target markets

Time for You is targeted at two key markets. One is already aware of our offer, have probably visited in the past but can still be surprised and delighted by new experiences. The other may not have ever thought about visiting a National Park for a holiday but are now ready to explore.
Older explorers - 45+ (focused on females)
Our core target market. They may already know the area, but they are constantly looking for new and exciting activities and experiences. Their holiday is about escaping their normal lives (no more so than now), relaxing and unwinding. Does this mean sitting still? Absolutely not - but whatever they do, they do at their speed and at their own pace.
What they are looking for:
Restful, escapist accommodation
New experiences; a skill, learning something or simply a story to take home
Luxury isn't necessary, but those little touches add real value and help make decisions
Ability to pre-book as many experiences in advance as possible, for peace of mind
Off the beaten track
Locations:
 North West, Midlands and South East, villages, towns and cities.
Older millennials - 25 to 35 (focused on females)
This market has the income, the desire to escape the urban environment (especially after the last year) for their leisure time and high levels of ethical awareness to make them an attractive market. It may be that they've never thought of a National Park as a holiday destination but the time is right to showcase everything on offer and the new experiences that can be enjoyed.
What they are looking for:
Escape from everyday life – could be a busy city or town
A link with nature, wildlife, countryside; this audience wants a deeper connection
Accommodation tastes are more on the luxurious side, but again they are looking for a connection with the place
Experiences would be related to nature, and maybe a little pampering – they deserve it!
Locations:
 North West, Midlands and South East, larger towns and cities.
Activity breakdown and timeline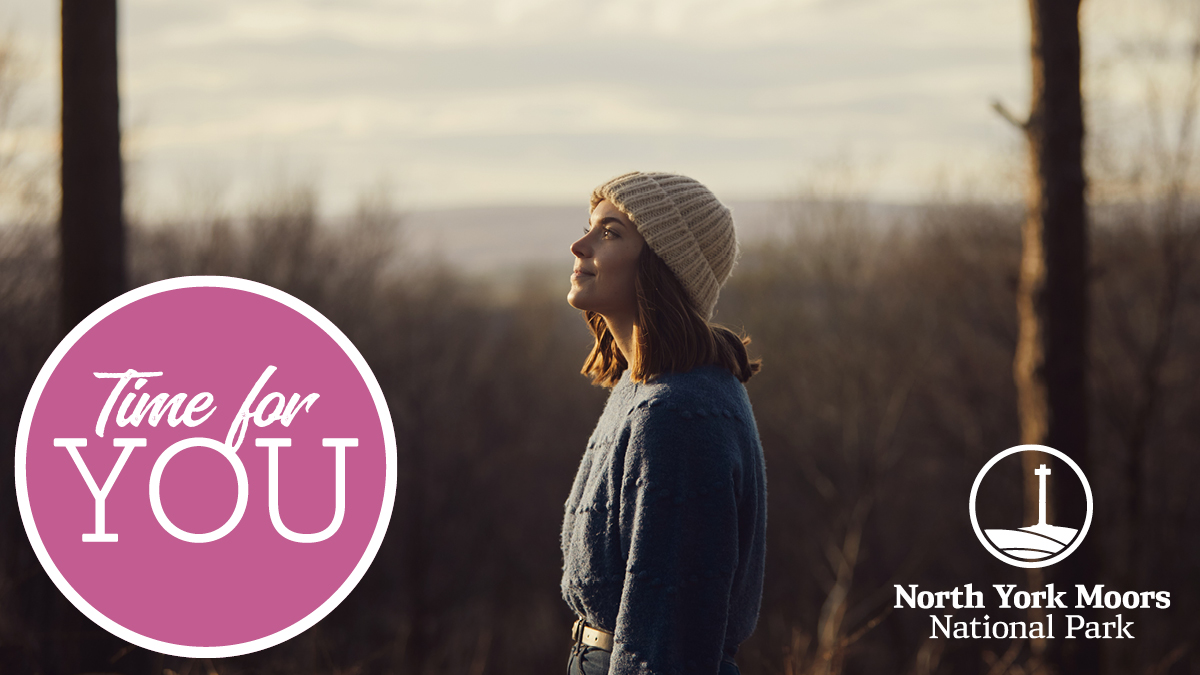 Our campaign is focused on extending the season, with all promotional activity scheduled for autumn and winter. This gives us a greater opportunity to inspire people to get away for a relaxing break– or helping them after a stressful summer break elsewhere. 
We are showcasing the Time for You experiences across a host of channels during a sustained, and well-funded, six-month marketing campaign. Delivery includes paid and organic social media; digital marketing on YouTube; Google display ads; Global digital radio advert and competition; media partnerships with Conde Nast Traveller and various regional press and magazines; and influencer visits. 
Download the programme of marketing activity here
---
How your business can get involved in the Time for You campaign
We'd like to give you the opportunity to piggyback on this activity and help amplify its reach. If we all use similar campaign messages, the impact will be much greater for everyone.
Drive visitors to the campaign webpages
Every call to action should drive traffic to the Time for You landing page on the National Park's website: northyorkmoors.org.uk/timeforyou 
It's the main hub for information to inspire and encourage potential visitors to plan their perfect break in the North York Moors. 
Use our nine themes
We've segmented the content into nine themes, each exploring a different aspect of the overall experience, helping our visitors plan a break that's ideal for their needs. Link the themes and experiences to those that best align with your business. Think about your target market and the kind of visitors that book and what would capture their imagination.
Wood life
Taste of the North York Moors
Secret gardens
History and heritage
Explore moor trails
Go wild
Creative breaks
Switch off
Care moor
---
How to use our Time for You films and images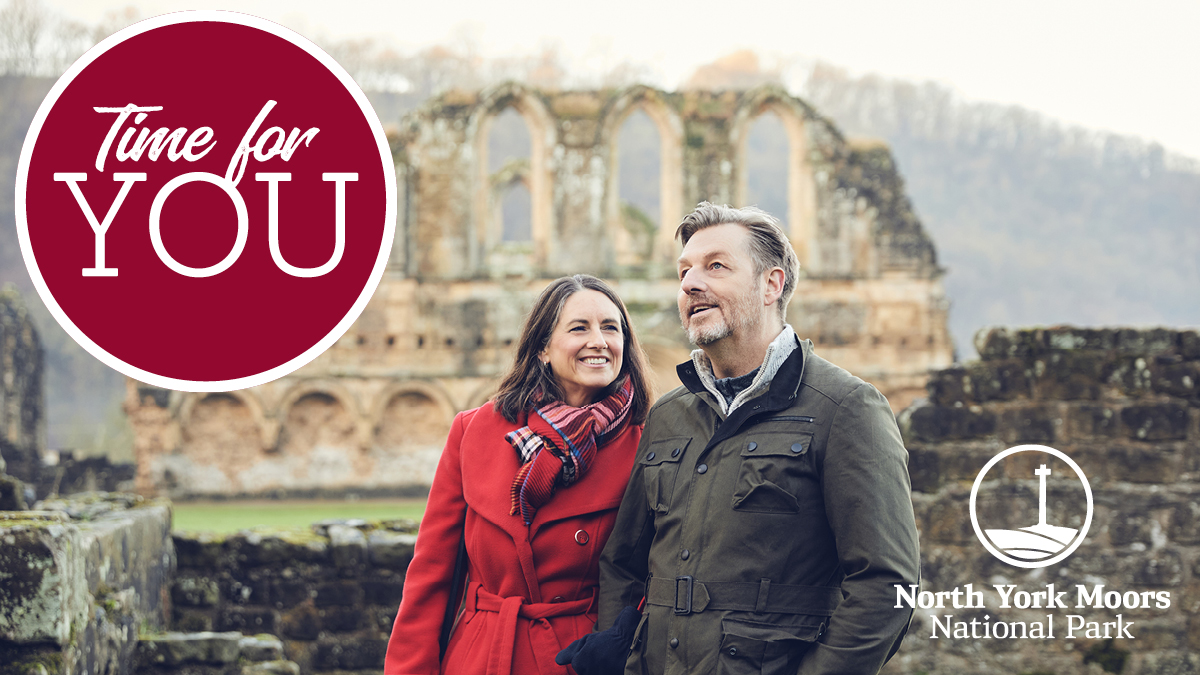 We have developed films and photography that showcase the campaign using two couples who match our target markets and enable visitors to imagine themselves enjoying these experiences. 
Video
Seasonal videos are the backbone of our digital campaign. They'll highlight a range of activities and experiences on offer, showcasing the diversity of the North York Moors. We have created social-media-friendly 15sec and 30sec formats as well as 1min showcase styles. Longer versions are available on our 
YouTube channel
​To use these films simply hit the 'Share' arrow and choose which platform you'd like to share it on such as your website or social media. If you'd like to use shorter films on your social media we recommend you share directly from our posts. Use the Share button on Facebook which includes the option to add your own words if you'd like. On Instagram you can post a film to your Story by clicking the paper aeroplane icon. For Twitter this is easily done on the mobile/app version - simply press on the video until the 'Tweet Video' option becomes available. You can then post the video into your own Tweet.
---
Branded photography
We've created a series of branded photographic assets for the campaign. Featuring our target markets, they can be used across all your platforms, including websites and social media. Please credit Olivia Brabbs where possible. 
Download the set using this '
Dropbox 
link 
Social media top tips
​

Use #TimeForYou on relevant platforms
Tag the North York Moors National Park channels in your posts

@northyorkmoors on Twitter and Instagram
@northyorkmoorsnationalpark on Facebook

Include the link: northyorkmoors.org.uk/timeforyou
Showcase the experiences/ themes on offer and link your offer back to the key campaign messages
Be authentic, show visitors how they'll benefit and why they will love it
Go one step further
You could even create a new page on your website that focuses on relaxing, creative and restorative breaks, be that a package you offer or linking back to our website for more information. 
If you send e-newsletters or emails to your marketing database, include links to the Time For You videos (and even a link back to our website) to show more reasons to visit the North York Moors or as part of pre-visit welcome emails. 
For more information, contact the Marketing team at the North York Moors National Park: 
tourism@northyorkmoors.org.uk